Our offer of production lines comprise wide range of devices used on every stage of production.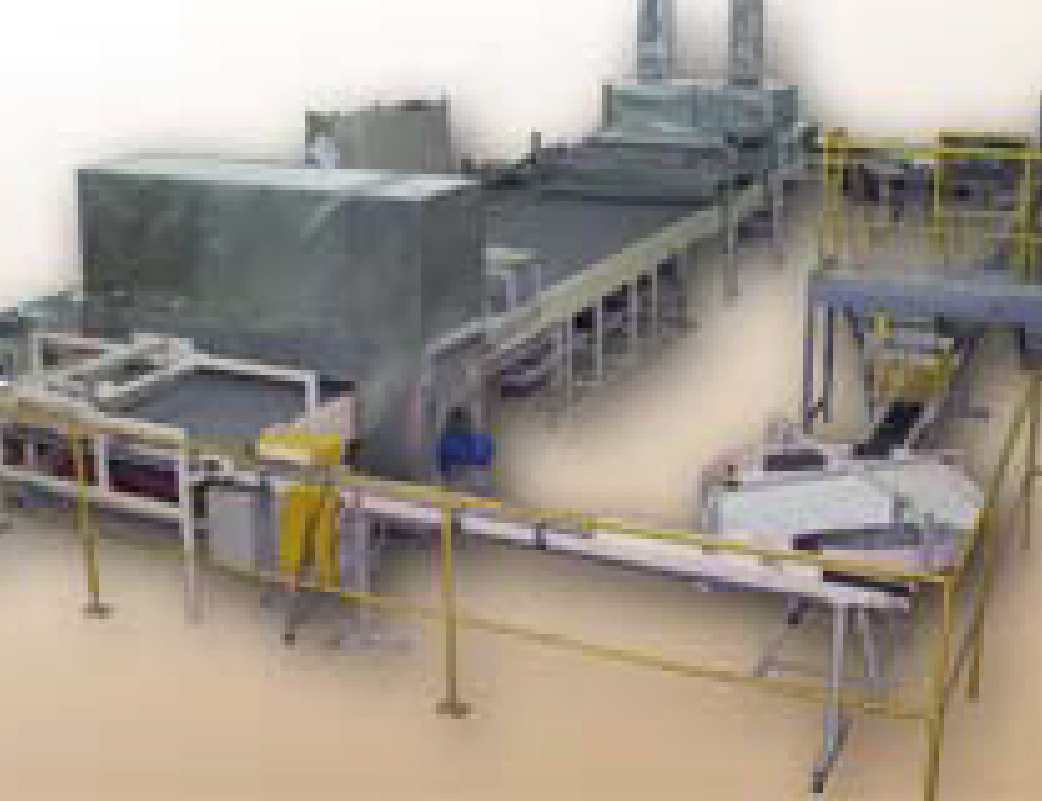 High capacity production line for candles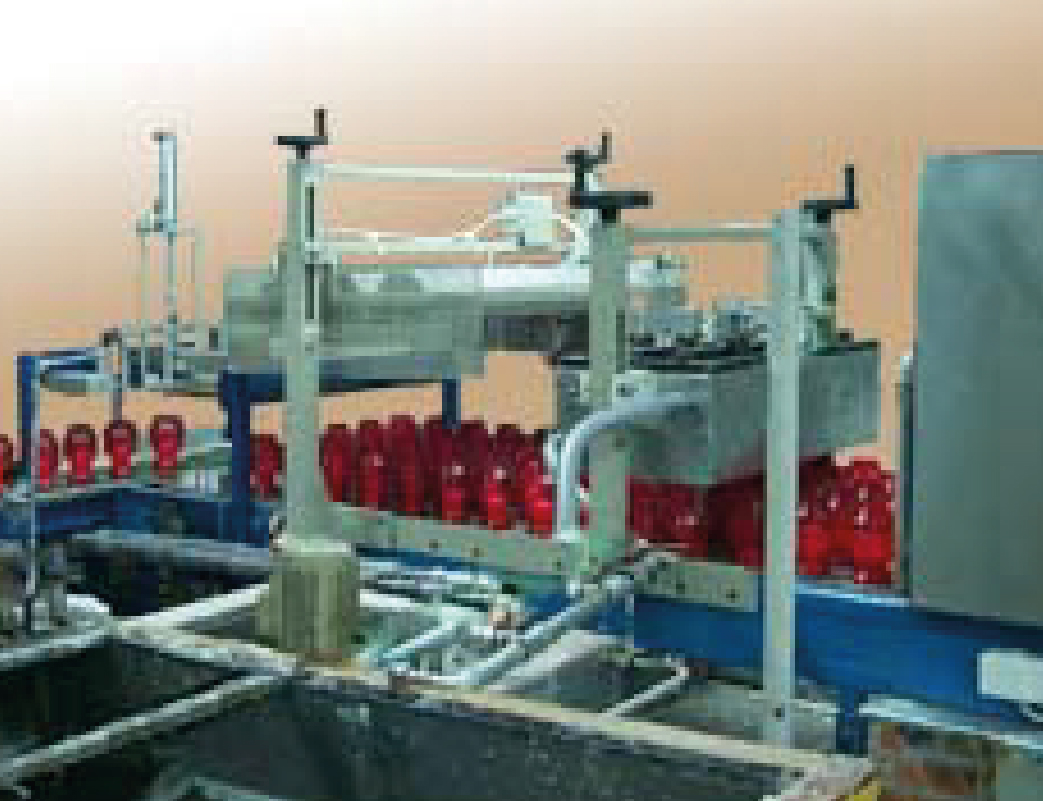 Production line for lights
Automatization rise the capacity and minimize human effort. Special equipment rise the quality, enables to fit the line easy and quickly to different shape and dimensions of glasses.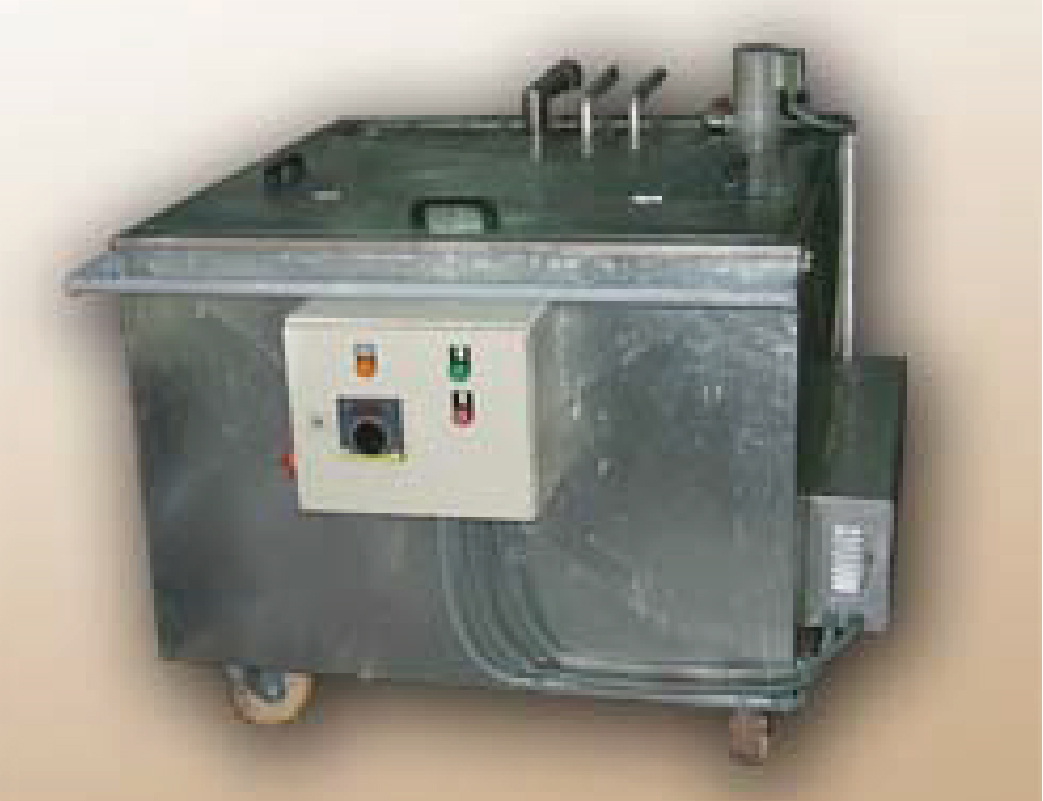 Completely independent device. Made of stainless steel, insulated with mineral wool. Intermediate electrical heating with thermal oil. Equipped with paraffin pump, filter, temperature regulation system and cover. Placed on wheels. Standard capacity 350l, 550l, 700l. We also make simple version with immediate heating.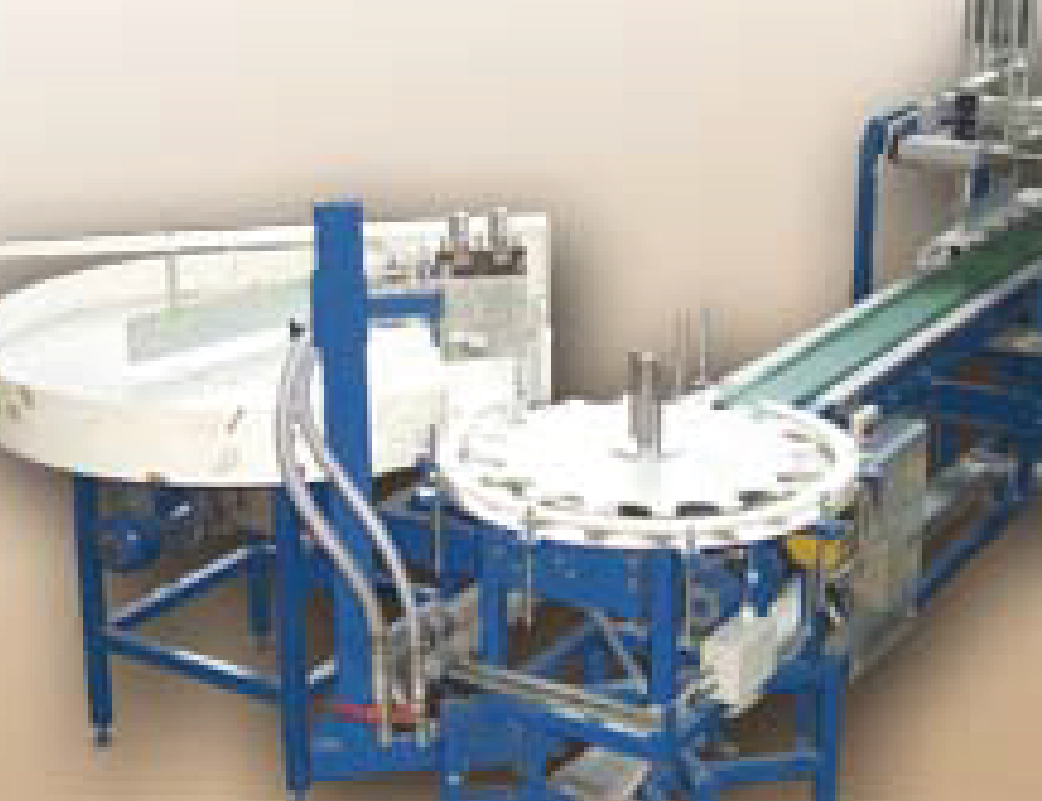 Positioning and settings device
Jako wyposażenie linii technologicznych stosowane są różne specjalistyczne urządzenia do podawania zniczy, ich taktowania, przesuwania. Wykonywane pod konkretne potrzeby inwestora.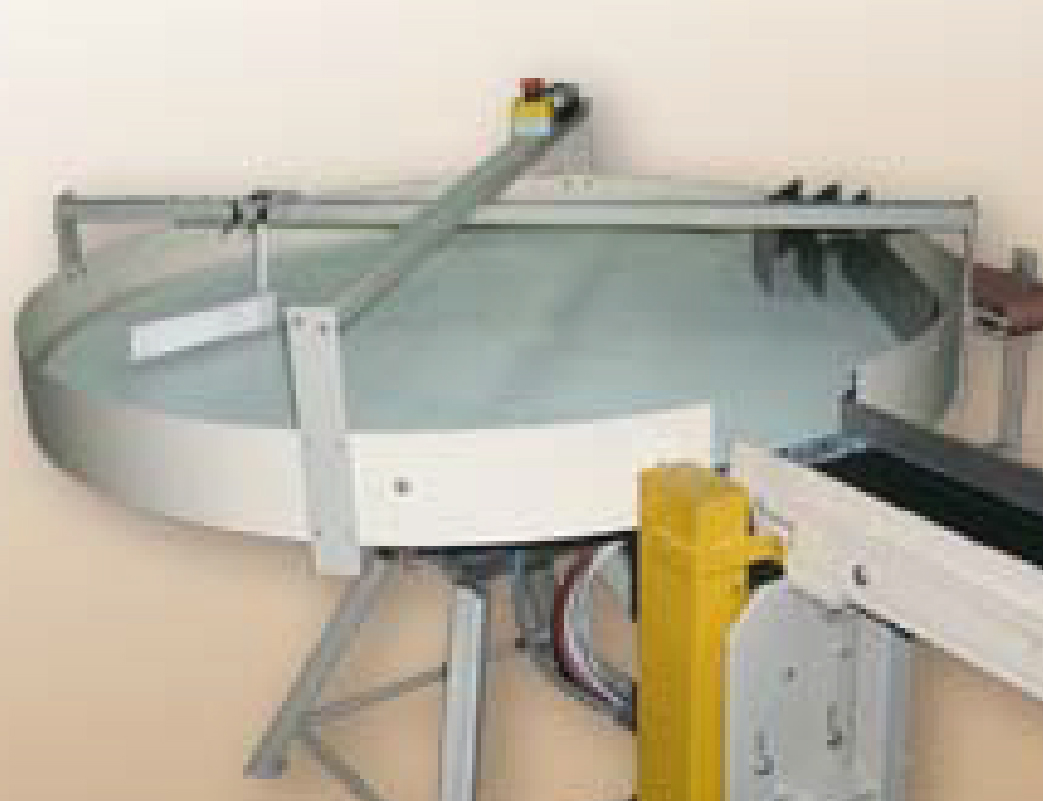 User as buffer for gathering glasses or moulds. Made of ordinary steel, table supported on wheels. Standard diameter 1400 and 1600 mm.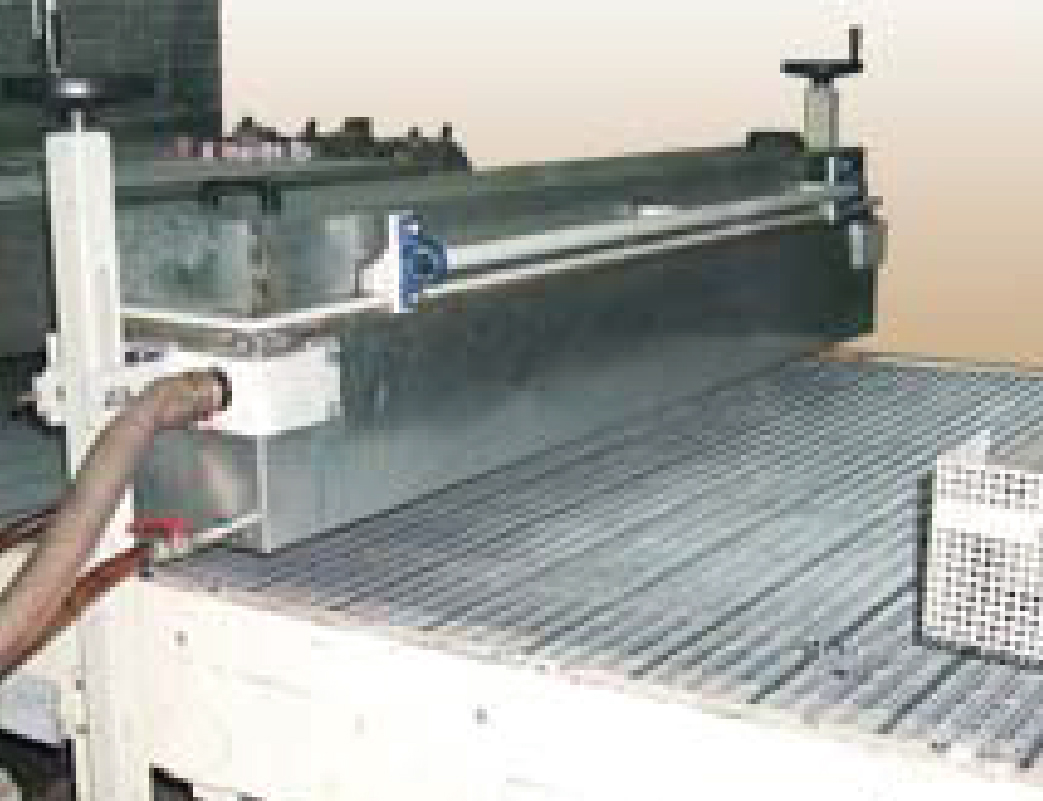 Used for filling glasses or moulds with paraffin. Made of stainless steel with immediate or intermediate heating. Placed on columns with possibility to set up or down according to needs.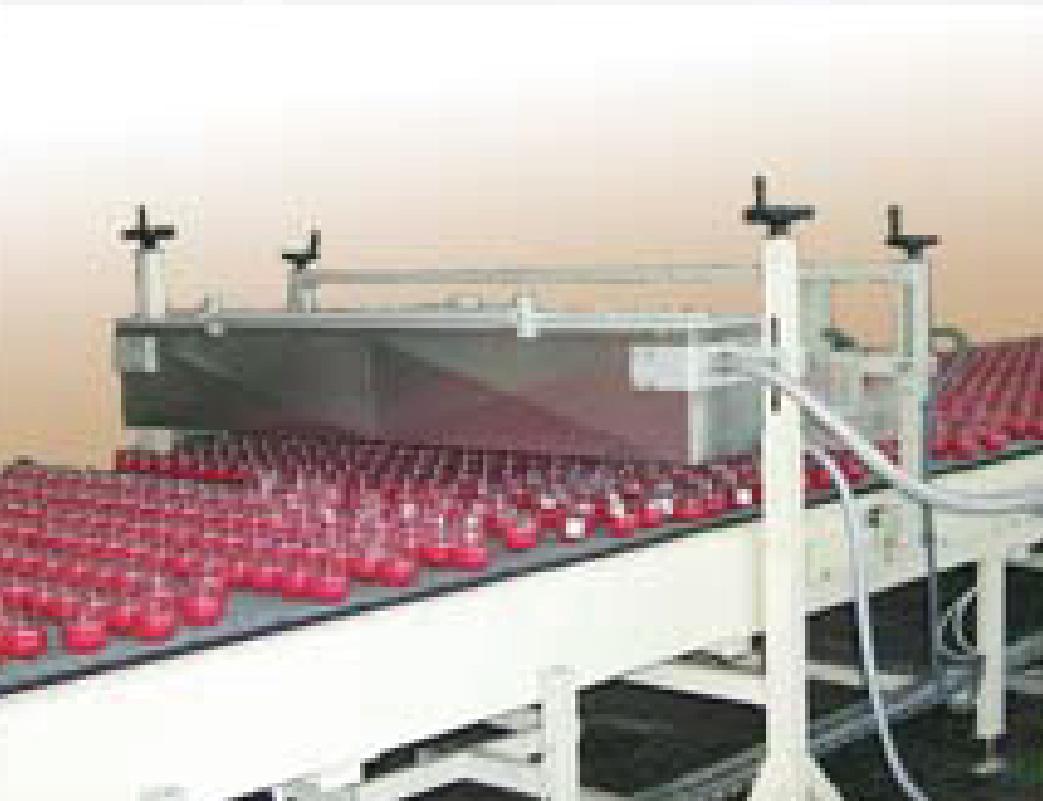 To improve quality of products we use a special device for heating or cooling.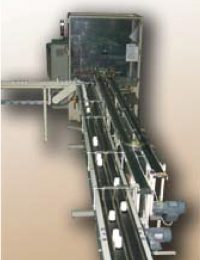 For displacing candles, glasses or moulds we use a different type of conveyors with wire-net, belt or plates. Made of ordinary steel, width 80 to 800mm, side borders or leading elements.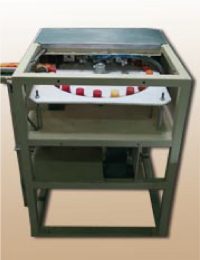 It was design to sort candles in respect of their colors. Easy way to adapt to different candle dimension and colors. It can work as a part of technological line or single device